The Debt Collection Environment in China
Under the huge trade scale, there are, inevitably, considerable purchase payment or advance payment defaults.
For example, in 2021 alone, China's exports reached $3.36 trillion and imports reached $94.5 billion. Therefore, even for a small proportion of bad debts, the number of transactions and the amount of debt involved cannot be ignored.
1. Market conditions in China
At this stage, China's market growth is gradually slowing down, and residents' consumption ability is also weakening.
For some Chinese importers, the sales rate of their goods is also slowing down due to the slowdown of China's market growth and the weakening of residents' consumption ability. As a result, their ability to pay for goods to foreign suppliers has been weakened accordingly.
For some Chinese exporters, the rise in commodity and raw material prices has greatly compressed their profit margins. Emergencies such as the epidemic, logistics, and the situation in Ukraine make the price of raw materials change very rapidly, so that they often encounter such a situation: just after accepting the order from foreign buyers, the price of the order is enough to make them lose money.
Consequently, the performance ability of Chinese importers and exporters is becoming increasingly unstable, which also greatly increases the risk of their payment default or delivery default.
International partners are thus trapped in the dilemma of how to ask them to pay for the goods or refund the advance payment.
2. How to tackle the possible risks?
When doing business with Chinese companies, please keep the following points in mind to minimize risks:
(1) Know your trade partner well
If you are dealing with a new trade partner, you need to pre-check its status. You need to know whether it is existing legally, involved in litigation, or subject to administrative punishment. These are publicly available information. We can provide free verification and paid due diligence.
You can ask them to provide factories and business performance records, but don't rely on such records too much. Because I have seen for myself that some Chinese companies "borrow" the beautiful and spacious offices and crowded employees of other companies to show their strength to foreign business partners.
You'd better ask them to provide some of their former international customers for an interview, so as to verify their performance ability.
(2) Have clear contractual and payment terms
Please be sure to sign a formal contract with sound terms.
Under normal circumstances, a simple order may be sufficient. But in case of trouble, such an order will make the result of the transaction far from your expectation. Because it's hard for you to explain your actual terms and conditions to the judge.
In addition, for the same purpose, you should properly record your contracts (signed and stamped), purchase orders, invoices, and delivery records.
(3) Avoid making too much advance payment and it's better to use a Letter of Credit or Credit Insurance
If possible, you can pay by Letter of Credit, which will be safer. Of course, this will also incur additional costs.
Then, if you need to pay a Chinese trade partner, you must avoid making too much advance payment.
Some Chinese companies may delay delivery after the buyers pay and ask for a higher price, or ask for more advance payment and sign more orders.
If you don't make too much advance payment, you will have the courage to terminate a bad deal as soon as possible.
(4) Don't panic if your partner defaults on payment or refund
You should send him a payment notice as soon as possible and explicitly tell him the deadline for payment and the consequences of overdue payment, for example, you will terminate the contract and claim indemnification.
Please don't wait too long before taking action. Because the longer the delay, the weaker his solvency will be, and more creditors will compete with you for his cash for payment.
This is why you should contact the local collection agency or lawyer in China as soon as possible.
---
Do you need support in cross-border trade and debt collection?
CJO Global's team can provide you with China-related cross-border trade risk management and debt collection services, including: 
(1) Trade Dispute Resolution
(2) Debt Collection
(3) Judgments and Awards Collection
(4) Anti-Counterfeiting & IP Protection
(5) Company Verification and Due Diligence
(6) Trade Contract Drafting and Review
If you need our services, or if you wish to share your story, you can contact our Client Manager: 
Susan Li (susan.li@yuanddu.com).
If you want to know more about CJO Global, please click here.
If you want to know more about CJO Global services, please click here.
If you wish to read more CJO Global posts, please click here.

---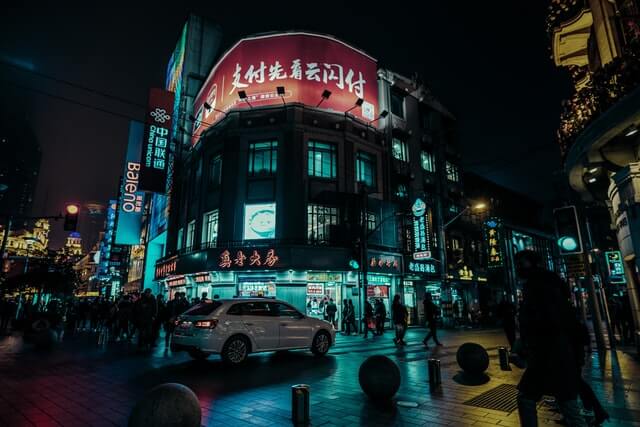 Photo by Alexander Bennington on Unsplash