Five Tips for Small Enterprises to Collect Debts in China
In practice, as an agency specializing in China-related debt collection, we have noticed that small and medium-sized enterprises (SMEs) are often more likely to get into situations where they are owed money by their Chinese partners.
Sometimes this is because the Chinese supplier doesn't deliver the goods, causing your down payment unable to be returned, and sometimes because the Chinese purchaser doesn't make the payment, causing you to have serious cash flow problems.
We have listed five tips below to minimize the risk of debt collection for small enterprises.
1. Investigation or due diligence
When small enterprises engage us to collect debts from their Chinese partners, we firstly will investigate such Chinese companies.
Unfortunately, we often find that long before our client entered into a contract with such Chinese company, the company has already been dissolved, listed as a dishonest judgment debtor, or involved in numerous lawsuits as a defendant.
Such features suggest that these Chinese companies lack sufficient capabilities for contract performance, and thus can not be a trustworthy partner.
However, more often than not, our clients did not realize this situation until they were already in debt and came to ask for our help in the company investigation.
Therefore, investigation or due diligence should be the first step in any collaboration.
2. Put down your terms on paper
You need to tell the other party clearly:
(1) what payment or delivery it should make to you by a specific date.
(2) what it should compensate you for delayed contract performance and how the late fee or interests for late payment is calculated.
(3) that you can cancel the contract and resort to legal action if the other party delays in contract performance.
If necessary, you can even tell it that you have a partner in China to supervise the performance of the contract and collect the debt for you.
When you put down these terms in writing, it makes your Chinese partner more cautious.
3. Limited compromise
Many Chinese companies deem the "salami tactic" as a regular commercial strategy.
If the Chinese company delays delivery, it will ask you for a grace period of a few days. When the grace period expires, it will ask for another extension. The more time you spend on it, the more you hope that the deal with it will be finalized.
It may even offer you a cheaper price and then get you to sign a few more orders and make a few more deposits. The more amount of deposits you have already paid, the more you will be afraid to terminate your deal with it.
However, in fact, you should be wary of it the first time it makes such a request, and draw a bottom line of compromise for yourself. Once the bottom line is hit, drop the deal immediately.
4. Send reminders
If you do not receive payment or goods by the due date, please send a reminder immediately.
If you are ready to terminate this deal, please clearly inform the other party that you will cancel the contract if the other party does not pay or deliver by a specific date.
It will allow you to explain to the Chinese judge the reasonableness of your termination of the contract.
5. Take action
Despite the fact that, as a small company, you want to maintain a good relationship with your customers, once you take a passive approach, it may take you a long time to be paid or have your goods delivered.
If, after many attempts, your debtor has not yet made the payment, it's time to retain an expert. CJO Global is an agency specializing in B2B debt collection with professional collectors and lawyers. Our team can help you collect debts anywhere in China.
---
Do you need support in cross-border trade and debt collection?
CJO Global's team can provide you with China-related cross-border trade risk management and debt collection services, including: 
(1) Trade Dispute Resolution
(2) Debt Collection
(3) Judgments and Awards Collection
(4) Anti-Counterfeiting & IP Protection
(5) Company Verification and Due Diligence
(6) Trade Contract Drafting and Review
If you need our services, or if you wish to share your story, you can contact our Client Manager: 
Susan Li (susan.li@yuanddu.com).
If you want to know more about CJO Global, please click here.
If you want to know more about CJO Global services, please click here.
If you wish to read more CJO Global posts, please click here.

---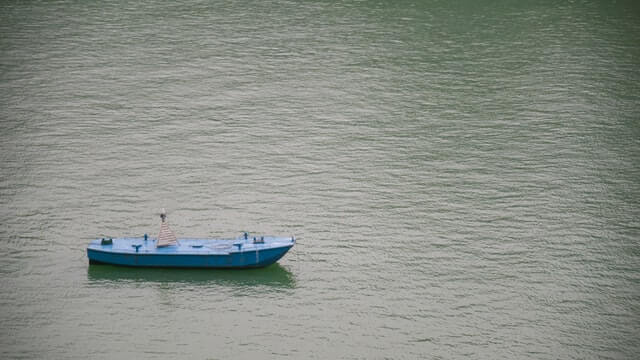 Photo by Rancheng Zhu on Unsplash