How to Manage Debt Collection in China
Collecting debts from international clients is hard enough, but the process becomes even harder when trying to collect a debt from a Chinese business partner whose culture and language are completely different from yours.[1]
Key takeaways:
Debt collection in China is the process of claiming the refund of advance payment or acquiring overdue funds from a Chinese partner.
Your debtor is located in China and generally speaking, Chinese law governs the debt collection process.
An appropriate partner is critical for successful debt collection in China.
This post is for buyers who need a refund of advance payment from Chinese clients or need to collect overdue payments from Chinese clients for goods or services rendered.
I. What is debt collection in China?
Debt collection in China refers to the pursuing of payables from business partners based in China.
You may have purchased goods from Chinese manufacturers, but now you want to terminate the transaction and a refund of advance payment, or you have provided goods or services to Chinese clients but they fail to pay you.
So, you want your Chinese business partner to pay the amount due.
The first step in the process is to properly express your request to get paid to your Chinese business partner.
You may also need to hire an outside service in China to collect your debt. Because the chances are that you can neither fluently communicate with your Chinese partner in Chinese, nor go to China personally to complete these tasks; besides, you don't understand Chinese law.
II. How does debt collection in China work?
Debt collection in China comprises the same steps as domestic debt collection:
1. Communication on your own
If you have previously discussed the collection with your Chinese business partner via your usual communication channels before, you can continue to contact your Chinese business partner in the way you are familiar with.
Although collecting money from Chinese business partners is complex, debt collection in China should also begin with this step as this costs the least.
2. Hiring a collection agency
If your Chinese business partner continues to avoid paying its debt, explicitly refuses to pay or simply ignores your payment request, you may need to hire a local collection agency in China.
The agency will communicate directly with your Chinese business partner in Chinese to work toward getting your debt paid. In addition, the local collection agency in China can also send a lawyer's letter or take other legal actions.
However, these legal actions don't always result in payment, which leads to the final step in all international debt collections, i.e., litigation or arbitration.
3. Legal actions
In the absence of obstacles to jurisdiction, you can either sue in your country and then apply for foreign judgment enforcement in China, or you can sue in China and then directly enforce the Chinese judgment.
Both options are available, though each of them has its own characteristics and costs. For more information, please read our earlier post 'Suing in China vs Suing in Other Countries: Pros and Cons'.
You need to pay attention to two points:
Chinese courts are trustworthy in ordinary commercial cases.
Judgments of many foreign countries can be enforced in China, not to mention arbitral awards.
---
Do you need support in cross-border trade and debt collection?
CJO Global's team can provide you with China-related cross-border trade risk management and debt collection services, including: 
(1) Trade Dispute Resolution
(2) Debt Collection
(3) Judgments and Awards Collection
(4) Anti-Counterfeiting & IP Protection
(5) Company Verification and Due Diligence
(6) Trade Contract Drafting and Review
If you need our services, or if you wish to share your story, you can contact our Client Manager: 
Susan Li (susan.li@yuanddu.com).
If you want to know more about CJO Global, please click here.
If you want to know more about CJO Global services, please click here.
If you wish to read more CJO Global posts, please click here.

---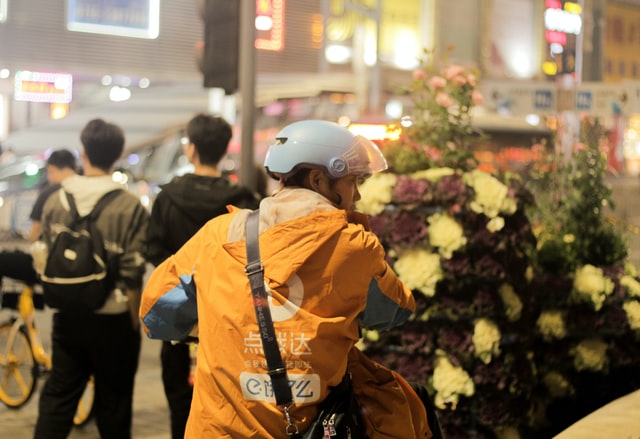 Photo by Enxyclo Digital Agency on Unsplash