What Types of Special Customs Supervision Zones Are There in China?
Contributed by Ms. Zhao Jing, Hylands Law Firm. For more posts about China Customs Affairs, please click here.
There are five types of Special Customs Supervision Zones (SCSZs) in China, including integrated free trade zones, free trade zones, export processing zones, cross-border industrial parks, and bonded port zones.
As of the end of December 2022, there are a total of 168 SCSZs in China.
1. 156 integrated free trade zones
Integrated free trade zones are SCSZs with bonded port functions established in inland areas. In such zones, China Customs implements the tax and foreign exchange policies of bonded port zones.
Such zones integrate the functions of free trade zones, export processing zones, bonded logistics zones and ports, making them suitable for the development of international transit, distribution, procurement, entrepot trade, testing, after-sale service, maintenance and export processing, etc.
They are also China's special open areas with the highest degree of opening-up, the most preferential policies, the most comprehensive functions and the most simplified procedures.
2. Two bonded port zones
Bonded port zones are SCSZs that have port, logistics, processing or other functions and are established within the port zones opened to the outside by the State and the specific areas adjacent to the said port areas.
The specific functions of bonded port zones include warehousing and logistics; foreign trade; international procurement, distribution and delivery; international transit; inspection and after-sale service and maintenance; commodity exhibition; research and development, processing and manufacturing; port operation and other functions.
3. Eight free trade zones
Free trade zones are at a lower level than integrated free trade zones and are mainly focused on "bonded warehousing, export processing and entrepot trade". They enjoy the policies of "exemption of certificates, exemption of taxes and bonded operations".
4. One export processing zone
Export processing zones are special areas designated for manufacturing, processing, or assembling export commodities. All or most of the products manufactured in the zones are for export.
5. One cross-border industrial park
Cross-border industrial parks implement a triple preferential policy of "bonded zones, export tax refund policy for export processing zones and a 24-hour dedicated port for customs clearance". China Customs handles relevant procedures for goods coming and going within the zone in accordance with the provisions for free trade zones, and adopts a filing system for administration.
Regional distribution and list of SCSZs nationwide by the end of December 2022
No.
Province/Region/Municipality
Name
1
Beijing
Beijing Tianzhu Integrated Free Trade Zone
2
Beijing Daxing International Airport Integrated Free Trade Zone
3
Tianjin
Tianjin Dongjiang Integrated Free Trade Zone
4
Tianjin Binhai New Area Integrated Free Trade Zone
5
Tianjin Port Integrated Free Trade Zone
6
Tianjin TEDA Integrated Free Trade Zone
7
Hebei
Caofeidian Integrated Free Trade Zone
8
Qinhuangdao Integrated Free Trade Zone
9
Langfang Integrated Free Trade Zone
10
Shijiazhuang Integrated Free Trade Zone
11
Shanxi
Taiyuan Wusu Integrated Free Trade Zone
12
Inner Mongolia
Hohhot Integrated Free Trade Zone
13
Ordos Integrated Free Trade Zone
14
Manzhouli Integrated Free Trade Zone
15
Liaoning
Dalian Dayaowan Integrated Free Trade Zone
16
Dalian Wanli Integrated Free Trade Zone
17
Dalian Free Trade Zone
18
Yingkou Integrated Free Trade Zone
19
Shenyang Integrated Free Trade Zone
20
Jilin
Changchun Xinglong Integrated Free Trade Zone
21
Huichun Integrated Free Trade Zone
22
Heilongjiang
Suifenhe Integrated Free Trade Zone
23
Harbin Integrated Free Trade Zone
24
Shanghai
Yangshan Special Integrated Free Trade Zone
25
Shanghai Pudong Airport Integrated Free Trade Zone
26
Shanghai Waigaoqiao Port Integrated Free Trade Zone
27
Shanghai Waigaoqiao Integrated Free Trade Zone
28
Songjiang Integrated Free Trade Zone
29
Jinqiao Integrated Free Trade Zone
30
Qingpu Integrated Free Trade Zone
31
Caohejing Integrated Free Trade Zone
32
Fengxian Integrated Free Trade Zone
33
Jiading Integrated Free Trade Zone
34
Jiangsu
Zhangjiagang Bonded Port Zone
35
Suzhou Industrial Park Integrated Free Trade Zone
36
Kunshan Integrated Free Trade Zone
37
Integrated Free Trade Zone of Suzhou Hi-Tech Industrial Development Zone
38
Integrated Free Trade Zone of Wuxi Hi-Tech Zone
39
Yancheng Integrated Free Trade Zone
40
Huai'an Integrated Free Trade Zone
41
Nanjing Integrated Free Trade Zone
42
Lianyungang Integrated Free Trade Zone
43
Zhenjiang Integrated Free Trade Zone
44
Changzhou Integrated Free Trade Zone
45
Wuzhong Integrated Free Trade Zone
46
Wujiang Integrated Free Trade Zone
47
Yangzhou Integrated Free Trade Zone
48
Changshu Integrated Free Trade Zone
49
Wujin Integrated Free Trade Zone
50
Taizhou Integrated Free Trade Zone
51
Nantong Integrated Free Trade Zone
52
Taicang Port Integrated Free Trade Zone
53
Jiangyin Integrated Free Trade Zone
54
Xuzhou Integrated Free Trade Zone
55
Zhejiang
Ningbo Meishan Integrated Free Trade Zone
56
Ningbo Integrated Free Trade Zone
57
Ningbo Beilun Integrated Free Trade Zone
58
Ningbo Qianwan Integrated Free Trade Zone
59
Zhoushan Port Integrated Free Trade Zone
60
Hangzhou Integrated Free Trade Zone
61
Jiaxing Integrated Free Trade Zone
62
Jingyi Integrated Free Trade Zone
63
Wenzhou Integrated Free Trade Zone
64
Yiwu Integrated Free Trade Zone
65
Shaoxing Integrated Free Trade Zone
66
Taixing Integrated Free Trade Zone
67
Anhui
Wuhu Integrated Free Trade Zone
68
Integrated Free Trade Zone of Hefei Economic and Technological Development Zone
69
Hefei Integrated Free Trade Zone
70
Ma'anshan Integrated Free Trade Zone
71
Anqing Integrated Free Trade Zone
72
Fujian
Xiamen Haicang Port Integrated Free Trade Zone
73
Quanzhou Integrated Free Trade Zone
74
Xiamen Xiangyu Integrated Free Trade Zone
75
Xiamen Xiangyu Free Trade Zone
76
Fuzhou Free Trade Zone
77
Fuzhou Integrated Free Trade Zone
78
Fuzhou Jiangyin Port Integrated Free Trade Zone
79
Jiangxi
Jiujiang Integrated Free Trade Zone
80
Nanchang Integrated Free Trade Zone
81
Ganzhou Integrated Free Trade Zone
82
Jinggangshan Integrated Free Trade Zone
83
Shandong
Weifang Integrated Free Trade Zone
84
Jinan Integrated Free Trade Zone
85
Dongying Integrated Free Trade Zone
86
Zhangjin Integrated Free Trade Zone
87
Zibo Integrated Free Trade Zone
88
Qingdao Qianwan Integrated Free Trade Zone
89
Yantai Integrated Free Trade Zone
90
Weihai Integrated Free Trade Zone
91
Qingdao Jiaozhou Bay Integrated Free Trade Zone
92
Qingdao West Coast Integrated Free Trade Zone
93
Linyi Integrated Free Trade Zone
94
Rizhao Integrated Free Trade Zone
95
Qingdao Jimo Integrated Free Trade Zone
96
Qingdao Airport Integrated Free Trade Zone
97
Henan
Zhengzhou Xinzheng Integrated Free Trade Zone
98
Integrated Free Trade Zone of Zhengzhou Economic and Technological Development Zone
99
Nanyang Wolong Integrated Free Trade Zone
100
Luoyang Integrated Free Trade Zone
101
Kaifeng Integrated Free Trade Zone
102
Hubei
Wuhan Donghu Integrated Free Trade Zone
103
Integrated Free Trade Zone of Wuhan Economic and Technological Development Zone
104
Wuhan Xingang Airport Integrated Free Trade Zone
105
Yichang Integrated Free Trade Zone
106
Xiangyang Integrated Free Trade Zone
107
Huangshi Qipanzhou Integrated Free Trade Zone
108
Hunan
Hengyang Integrated Free Trade Zone
109
Chenzhou Integrated Free Trade Zone
110
Xiangtan Integrated Free Trade Zone
111
Yueyang Chenglingji Integrated Free Trade Zone
112
Changsha Huanghua Integrated Free Trade Zone
113
Guangdong
Guangzhou Nansha Integrated Free Trade Zone
114
Guangzhou Baiyun Airport Integrated Free Trade Zone
115
Shenzhen Qianhai Integrated Free Trade Zone
116
Shenzhen Yantian Integrated Free Trade Zone
117
Futian Free Trade Zone
118
Shenzhen Pingshan Integrated Free Trade Zone
119
Guangzhou Huangpu Integrated Free Trade Zone
120
Guangzhou Free Trade Zone
121
Guangdong Guangzhou Export Processing Zone
122
Dongguan Humen Port Integrated Free Trade Zone
123
Zhuhai Free Trade Zone
124
Zhuhai Park, Zhuhai-Macau Cross-border Industrial Park
125
Zhuhai Gaolan Port Integrated Free Trade Zone
126
Shantou Integrated Free Trade Zone
127
Meizhou Integrated Free Trade Zone
128
Zhanjiang Integrated Free Trade Zone
129
Guangxi
Qinzhou Integrated Free Trade Zone
130
Guangxi Pingxiang Integrated Free Trade Zone
131
Beihai Integrated Free Trade Zone
132
Nanning Integrated Free Trade Zone
133
Wuzhou Integrated Free Trade Zone
134
Hainan
Hainan Yangpu Free Trade Port Zone
135
Hiakou Integrated Free Trade Zone
136
Haikou Airport Integrated Free Trade Zone
137
Chongqing
Chongqing Xiyong Integrated Free Trade Zone
138
Chongqing Lianglu Guoyuan Port Integrated Free Trade Zone
139
Chongqing Jiangjin Integrated Free Trade Zone
140
Chongqing Fuling Integrated Free Trade Zone
141
Chongqing Wanzhou Integrated Free Trade Zone
142
Chongqing Yongchuan Integrated Free Trade Zone
143
Sichuan
Chengdu Hi-Tech Integrated Free Trade Zone
144
Chengdu Hi-tech West Park Integrated Free Trade Zone
145
Mianyang Integrated Free Trade Zone
146
Chengdu International Railway Port Integrated Free Trade Zone
147
Luzhou Integrated Free Trade Zone
148
Yibin Integrated Free Trade Zone
149
Guizhou
Guiyang Integrated Free Trade Zone
150
Gui'an Integrated Free Trade Zone
151
Zunyi Integrated Free Trade Zone
152
Yunnan
Kunming Integrated Free Trade Zone
153
Honghe Integrated Free Trade Zone
154
Shaanxi
Xi'an Integrated Free Trade Zone
155
Xi'an Guanzhong Integrated Free Trade Zone
156
Xi'an Hi-tech Integrated Free Trade Zone
157
Xi'an Aviation Base Integrated Free Trade Zone
158
Baoji Integrated Free Trade Zone
159
Shaanxi Xixian Airport Integrated Free Trade Zone
160
Shaanxi Yangling Integrated Free Trade Zone
161
Gansu
Lanzhou New Area Integrated Free Trade Zone
162
Ningxia
Yinchuan Integrated Free Trade Zone
163
Xinjiang
Alashankou Integrated Free Trade Zone
164
Urumqi Integrated Free Trade Zone
165
Horgos Integrated Free Trade Zone
166
Kashgar Integrated Free Trade Zone
167
Qinghai
Xining Integrated Free Trade Zone
168
Tibet
Lhasa Integrated Free Trade Zone
Contributor: Zhao Jing
Agency/Firm: Hylands Law Firm
Position/Title: Partner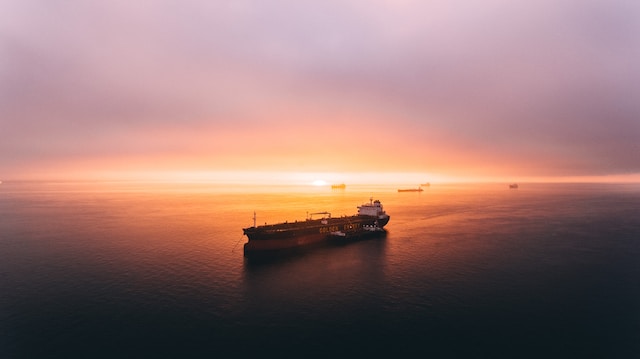 Photo by Ian Simmonds on Unsplash