How to Use Emails as Evidence in Litigation in China?
Email is the main communication tool in cross-border transactions. It is common, for instance, for many international trade contracts to be concluded, modified, performed, or terminated directly by email.
As emails record core information on transactions, whenever involved in an international commercial dispute, one had better know how to use emails as evidence when filing a lawsuit with a Chinese court.
The Chinese courts are extremely concerned about the authenticity of electronic evidence such as emails, as electronic data is susceptible to tampering, which may lead to forged emails being submitted before courts.
Chinese judges usually determine the authenticity of emails by the type of email address.
Zou Xiaochen, a partner in China's leading litigation firm, Tiantong Law Firm, summarizes three types of email addresses and their impact on the judge's determination of the authenticity of email evidence.
I. Free personal email
Email addresses that Chinese people most commonly use are QQ email and NetEase email, while overseas users prefer email service providers like Gmail, Hotmail, and Yahoo.
For example, you will often find that Chinese businessmen are using QQ email, the addresses of which contain a series of numbers with "@qq.com" as postfix
For free personal emails, there are a couple of merits, including:
The email is completely free, which can save certain costs for startups or individuals.
Email users do not need strict identity authentication and can quickly register their accounts when needed.
Personal email users, mostly individuals, and email service providers, generally large Internet enterprises, cannot contact offline and has a disparity in status. Therefore, judges can presume that the users are not able to ask the email service providers to modify the emails, thus presuming that the emails are very likely to be authentic.
The emails in the personal free email will generally be saved permanently.
At the same time, free personal emails also have downsides. As most free email addresses do not need real-name authentication, judges cannot determine the identity of email users.
II. Custom domain email
Custom Domain Email is most commonly used in commercial activities. Users only need to provide their domain name to obtain their Domain Email Address from the Custom Domain Email service provider, while the email system and email data are still saved on the service provider's servers.
Email service providers generally charge users based on the number of email addresses and its low threshold makes it ideal for small and medium-sized enterprises.
In China, enterprises usually use enterprise email services provided by Alibaba, Tencent, or NetEase. Outside China, Google Workspace and Office 365 are common email service providers.
Advantages of Custom Domain Email:
Domain Email Service generally sets a Domain Email Address and the user needs to conclude a contract with the service provider, which can act as identity authentication. In the event of a dispute, the sender cannot deny the identity of the email user.
The email user and the mainstream service provider also have a disparity in status, so the service provider usually would not cooperate with the user in tampering with the email data. The judges are therefore inclined to presume the authenticity of the emails on its servers.
Disadvantages of Custom Domain Email:
Once a user stops renewing the email service, the service provider may shut down the Domain Email Service and the emails saved on its servers will be deleted.
When an employee leaves, his or her email address may be deleted, resulting in his or her emails disappearing.
III. Self-built email system
For large enterprises with hundreds of thousands of employees, it will bring a heavy economic burden to them if they still use third-party enterprise emails. Therefore, such enterprises will generally use their own servers to build email systems. In other words, enterprises will provide email services for themselves.
Advantages of Self-built Email System:
When the number of staff reaches a certain level, self-built email systems can save enterprises huge amounts of money.
Enterprises hold the server administrative privileges of their self-built email systems and do not have to worry about third-party leaks.
Disadvantages of Self-built Email System:
Most enterprises do not have the same information security capability as large email service providers, therefore their email servers are likely to be a target for hackers, resulting in the tampering or deletion of email data.
Access to the email servers is at the helm of the enterprises themselves, so the judges would suspect that the email data saved on the servers is vulnerable to tampering.
In summary, if you are likely to be embroiled in lawsuits in China, you should be aware of the following points when using email services.
1. Try to use the Custom Domain Email service provided by large service providers.
2. Retain the original domain name when changing the email domain name.
3. Retain the email address of the departing staff for a period of time until the transactions which he or she deals with are concluded and no further dispute will arise.
4. Preserve electronic evidence before deleting important email addresses or emails.
5. Try to keep emails on the servers.
6. When the counterparty uses a free personal email, it is advised to ask it to prove its identity in emails.
---
Do you need support in cross-border trade and debt collection?
CJO Global's team can provide you with China-related cross-border trade risk management and debt collection services, including: 
(1) Trade Dispute Resolution
(2) Debt Collection
(3) Judgments and Awards Collection
(4) Anti-Counterfeiting & IP Protection
(5) Company Verification and Due Diligence
(6) Trade Contract Drafting and Review
If you need our services, or if you wish to share your story, you can contact our Client Manager: 
Susan Li (susan.li@yuanddu.com).
If you want to know more about CJO Global, please click here.
If you want to know more about CJO Global services, please click here.
If you wish to read more CJO Global posts, please click here.

---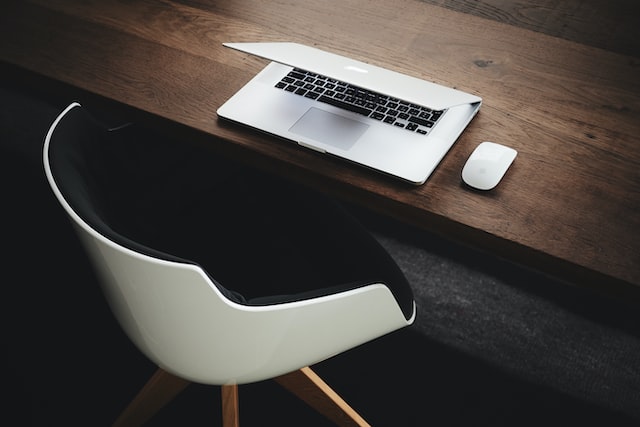 Photo by Luca Bravo on Unsplash