China's EV Charging Station Manufacturing Industry: Focused on Growth and Global Expansion
China's EV charging station manufacturing industry is experiencing a period of robust development, driven by the rapid growth of the electric vehicle market. As the demand for charging stations continues to rise, the market structure is gradually taking shape. Among the various components, the charging module stands out as the most crucial and technically challenging element, accounting for as much as 41% of the overall value.
The Chinese market for charging station manufacturers highlights the significance of the charging module, which has become an area of fierce competition. This module controls and converts electric energy, directly impacting the overall performance and charging safety of the charging pile. The core technical barriers of the charging module encompass power electronic power conversion circuit topology technology, embedded software real-time control algorithms, safety in electrical system design, high-power heat dissipation technology's structural design capability, and the integration capability of high power density. With each product containing over 2,500 components, topological structure design and heat dissipation structure design are crucial factors with a high technical threshold.
As electric vehicle technology advances, charging piles demand higher power requirements, especially for fast-charging and over-charging piles, necessitating higher-power charging modules. Fast-charging capabilities mainly achieve high-power electric energy output through high voltage, which places more stringent quality and technical requirements on the charging module. With the increasing power levels, the charging module's design complexity and the difficulty of integrating internal components also escalate, demanding charging module manufacturers to meet these new challenges and raise their technical threshold.
The charging module represents the highest proportion of the entire charging pile cost, accounting for approximately 41%, followed by the charging cable, which makes up about 20%. Due to its high technical barriers, the competition pattern in this sector is relatively favorable. Currently, leading manufacturers such as INFYPOWER, Huawei, UU Green Power, and TELD dominate the Chinese charging module market. Moreover, the cost of charging cables in DC piles, especially liquid-cooled DC piles, is expected to become one of the mainstream thermal management methods in the DC charging pile market. Chinese companies have made technological breakthroughs in the field of liquid-cooled charging cables and possess cost advantages.
Additionally, there is a growing demand for charging stations in the international market, particularly in Europe and the United States. Chinese companies are well-positioned to tap into these markets with cost-effective products, leading to rapid development in the charging station business. Consumers in Europe and the United States are less price-sensitive, resulting in higher charging station product prices and better profit margins for Chinese charging station companies. For instance, while a DC charging station in China costs around US$8,000, the price in Europe is approximately US$20,000, with even higher prices for American standard products. Exporting to these markets allows Chinese companies to achieve significantly higher gross profit margins compared to the domestic market.
However, the international charging station market also presents challenges. Different countries and regions have varying charging pile interface standards, necessitating corresponding certification according to the target market's standards. Furthermore, competition in the international market is intense, with local companies accelerating charging station construction efforts. To maintain a competitive advantage globally, Chinese charging station manufacturers must emphasize technological research, development, and innovation to enhance product performance and quality.
In summary, China's charging station manufacturing industry is currently experiencing vigorous development, with the charging module playing a pivotal role in industry competition. With the electric vehicle market's growth and increasing international demand, Chinese charging station manufacturers are poised to gain a larger share of the global market and achieve accelerated business development. Nonetheless, international competition and diverse market standards necessitate manufacturers to maintain market insight and continuous technological innovation to ensure long-term competitiveness and sustained growth.
---
Do you need support in cross-border trade and debt collection?
CJO Global's team can provide you with China-related cross-border trade risk management and debt collection services, including: 
(1) Trade Dispute Resolution
(2) Debt Collection
(3) Judgments and Awards Collection
(4) Bankruptcy & Restructuring
(5) Company Verification and Due Diligence
(6) Trade Contract Drafting and Review
If you need our services, or if you wish to share your story, you can contact our Client Manager: 
Susan Li (susan.li@yuanddu.com).
If you want to know more about CJO Global, please click here.
If you want to know more about CJO Global services, please click here.
If you wish to read more CJO Global posts, please click here.

---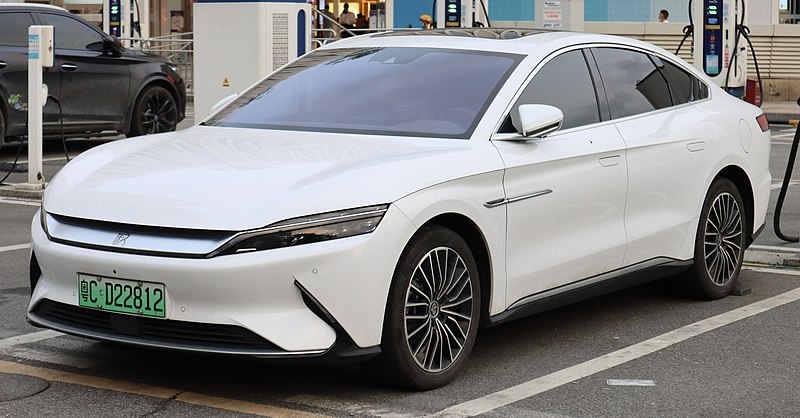 Photo from Wikimedea