Can Default Interest Awarded by the Foreign Arbitral Tribunal Be Enforced in China?
If the arbitration rules empower the arbitral tribunal to award the default interest at its own discretion, such foreign arbitral awards may be enforced in China.
1. What is the default interest awarded by the foreign arbitral tribunal?
It refers to the situation where you and the debtor have not agreed on the default interest in the contract, and when you submit your dispute to the arbitral tribunal, you ask the debtor to pay the default interest.
The arbitration rules authorize the arbitral tribunal to make an award on the default interest, and the arbitral tribunal also recognizes that the default interest is reasonable in your case, so it supports your request for an award of the default interest in the arbitral award.
Then, you take the arbitral award made overseas to China and hope that it can be enforced in China.
2. Will Chinese courts support such a request for awarding default interest?
A Chinese local court in Guangdong makes it clear in a case that it will support such a request because the decision to award default interests is made by the arbitral tribunal pursuant to the arbitration rules.
On 17 June 2020, in the case for recognition and enforcement of foreign arbitral awards of Emphor FZCO v. Guangdong Yuexin Offshore Engineering Equipment Co., Ltd. ([2020] Yue 72 Xie Wai Zhi No. 1, [2020]粤72协外认1号), the Guangzhou Maritime Court of Guangdong Province made the above statement.
In this case, the sole arbitrator appointed by the Singapore Chamber of Maritime Arbitration (SCMA), at the request of the Applicant, ordered the Respondent to pay the outstanding debt, together with the accrued interest at the rate of 6% per annum.
The Respondent argued before the Chinese court that the arbitral award exceeded the scope of the arbitration agreement.
The Chinese court noted that the arbitration rules applicable to the arbitration case stipulated that the tribunal may award simple or compound default interest on any amount awarded at such rate or rates as the Tribunal considers just.
Therefore, the Chinese court held that the SCMA arbitral tribunal was entitled
to award the default interest, even though there was no default interest clause in the original contract.
---
Do you need support in cross-border trade and debt collection?
CJO Global's team can provide you with China-related cross-border trade risk management and debt collection services, including: 
(1) Trade Dispute Resolution
(2) Debt Collection
(3) Judgments and Awards Collection
(4) Bankruptcy & Restructuring
(5) Company Verification and Due Diligence
(6) Trade Contract Drafting and Review
If you need our services, or if you wish to share your story, you can contact our Client Manager: 
Susan Li (susan.li@yuanddu.com).
If you want to know more about CJO Global, please click here.
If you want to know more about CJO Global services, please click here.
If you wish to read more CJO Global posts, please click here.

---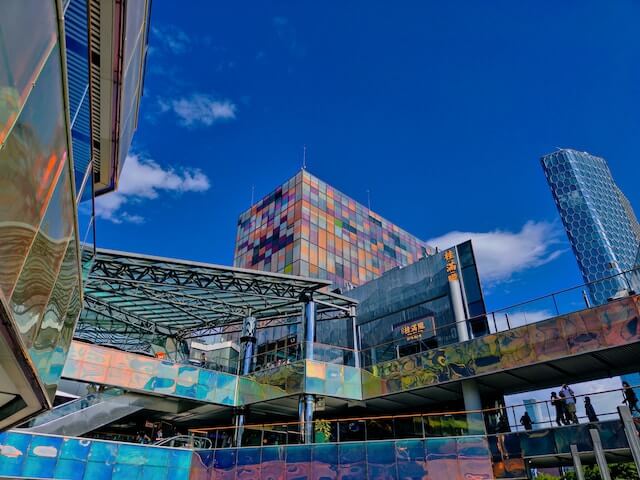 Photo by Lycurgus Tyspac on Unsplash