How to Ask for Samples from Chinese Manufacturers?
When you buy tailor-made products in bulk from a Chinese manufacturer, you need to get the samples first.
Because no matter how in detail you describe the product in words and pictures, there is no better way to get both parties to agree on the product features than a real product.
First we need to understand how the samples function.
1. How many types of samples are there?
In general, there are three types of samples:
The first type is hand-made sample.
It is a type of sample hand-made by the designer before the tool is produced. Once the sample is confirmed by both parties, the manufacturer will design and manufacture the tool accordingly. The tool is used for mass production.
The second type is pre-production sample.
It is the sample provided to you by the Chinese manufacturer before mass production begins, so as to confirm the quality standards for mass manufacturing.
Sometimes, you don't need the Chinese manufacturer to design a tool for you. Instead, you can use what they already have. So at this point, you just pick out a product and use it as your pre-production sample.
Please ask the manufacturer to produce at least two samples. One will be sent to you and the other will be placed with the manufacturer for your respective inspections of the products.
The third type is multiple-manufacturing sample.
After your initial purchase has been made, you may again request the manufacturer to proceed with manufacturing a new batch based on the previous samples. If so, you will need to retain one or more samples for future production.
2. How to deal with the intellectual property of the samples?
You have to reach an agreement with the Chinese manufacturer on the sample and its design scheme, and agree on the following items in advance:
(1) Who is the intellectual property right holder?
(2) What liabilities shall the disclosing party assume in case such sample and its design scheme are divulged?
(3) What liabilities should a Chinese manufacturer assume if it produces products beyond the scope of the order?
(4) Who will be liable if the products are produced by other manufacturers (most likely authorized by the manufacturer without your consent)?
(5) Do you have the right to request the Chinese manufacturer to destroy the samples and tools?
If you do not clarify the intellectual property issue in advance, it is likely that you will soon find similar products in China and around the world.
3. How to send the samples?
In most cases, it is not expensive to send the samples, and there may be no disagreement between you and the Chinese manufacturer as to who will bear the postage fees.
But sometimes the postage and insurance costs can be very high, so you'd better make sure in advance who will pay for them. Otherwise, you may be delayed in getting the samples because of such disputes.
You may not want to bear the postage cost because you are not sure whether the sample meets your requirements. And the Chinese manufacturers are not sure whether you will give them an order, so they are not willing to bear the postage cost. In this case, you may consider agreeing in advance that the postage cost will be shared equally by both parties.
---
Do you need support in cross-border trade and debt collection?
CJO Global's team can provide you with China-related cross-border trade risk management and debt collection services, including: 
(1) Trade Dispute Resolution
(2) Debt Collection
(3) Judgments and Awards Collection
(4) Bankruptcy & Restructuring
(5) Company Verification and Due Diligence
(6) Trade Contract Drafting and Review
If you need our services, or if you wish to share your story, you can contact our Client Manager: 
Susan Li (susan.li@yuanddu.com).
If you want to know more about CJO Global, please click here.
If you want to know more about CJO Global services, please click here.
If you wish to read more CJO Global posts, please click here.

---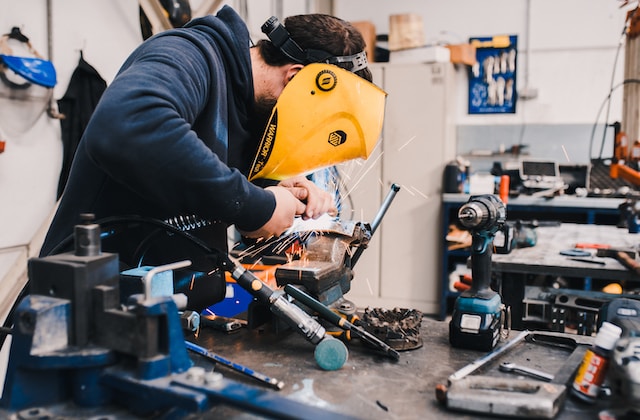 Photo by Aurelien Romain on Unsplash