Export Pause in Yiwu: Chinese Wholesale Hub Faces COVID Lockdown
On 11 Aug. 2022, Yiwu launched a 3-day lockdown due to COVID-19 epidemic control. On 14 Aug., the government of Yiwu issued another notice to extend the lockdown period by 7 days, that is, to August 20, 2022.
Choucheng Street, where Yiwu Small Commodity Wholesale Market is located, and Futian Street, where Yiwu Port is located, will continue to implement lockdown. We expect that exports of goods in Yiwu will still be affected.
Due to the stagnation of roads and express delivery during the lockdown period, many suppliers in Yiwu can only accumulate some finished products or semi-finished products in the warehouse, but cannot deliver them.
According to data from the Yiwu Postal Administration, under the effect of the epidemic, the average daily outbound express volume in Yiwu dropped from about 30 million pieces to about 25 million pieces, and the average daily inbound express delivery volume also fell from the range of 1.5-1.6 million pieces to 1.1 million pieces.
August is usually the peak period for Yiwu's export shipments, but the unexpected lockdown disrupted Yiwu's business rhythm.
Many foreign trade practitioners complained that the epidemic did not come at the right time.
For example, in the 100-day countdown to the Qatar World Cup, which will open on 20 Nov. 2022, a large number of World Cup souvenirs are urgently waiting to be sent from Yiwu. Sales managers in many companies are struggling with how to fulfill these orders.
A sales manager said that all production and logistics were stopped during the lockdown. For some non-urgent orders, buyers agreed to hold off the shipment; but for some urgent orders requiring immediate shipment, the buyers were also caught in a dilemma, and eventually, they had to accept the cancellation of the order and a full refund.
A sales manager said, "three days ago, the buyer heard the news and asked us, and we said that we would delay the delivery by 3 days, so they thought it was okay. Today the buyer came to ask us again, and we said that we had to wait for 7 more days. But the buyer will start to worry about whether it will be delayed again after 7 days."
In fact, Yiwu's sales managers don't know how long the delay will ultimately be in the future.
We remind buyers to pay attention to the current situation in Yiwu.
---
Do you need support in cross-border trade and debt collection?
CJO Global's team can provide you with China-related cross-border trade risk management and debt collection services, including: 
(1) Trade Dispute Resolution
(2) Debt Collection
(3) Judgments and Awards Collection
(4) Anti-Counterfeiting & IP Protection
(5) Company Verification and Due Diligence
(6) Trade Contract Drafting and Review
If you need our services, or if you wish to share your story, you can contact our Client Manager: 
Susan Li (susan.li@yuanddu.com).
If you want to know more about CJO Global, please click here.
If you want to know more about CJO Global services, please click here.
If you wish to read more CJO Global posts, please click here.

---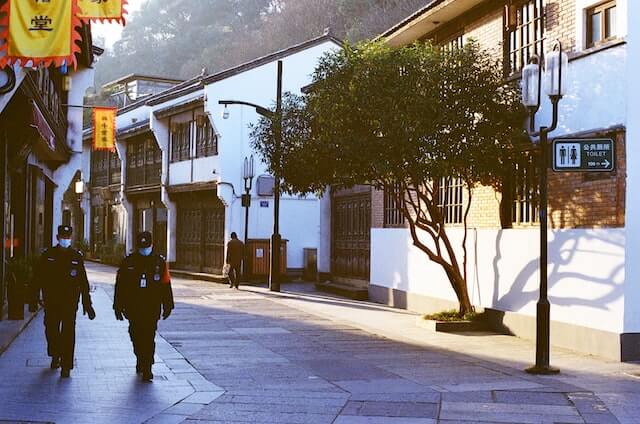 Photo by Ulrich & Mareli Aspeling on Unsplash