One Minute Guide to China's Civil Litigation
Ten Q&As on China's civil litigation in one minute.
1. Can an overseas party file a lawsuit with Chinese courts?
Yes.
An overseas party may, even without coming to China personally, entrust a Chinese lawyer to bring a lawsuit on his behalf to Chinese courts.
Some local Chinese courts may allow overseas parties to participate in the court trial by videoconference.
2. What kind of law do Chinese courts apply?
Chinese courts apply the following two types of rules:
(1) Laws enacted by the legislature. For example, the Civil Code will be applicable in most civil and commercial disputes.
(2) Judicial interpretations issued by the Supreme People's Court. Judicial interpretations are the authoritative interpretation of the application of laws.
3. What conditions should be met for filing a lawsuit with Chinese courts?
To file a lawsuit, the following conditions shall be met:
(1) the plaintiff has a direct interest in the case;
(2) there is a known defendant;
(3) the plaintiff has specific claims, facts, and reasons;
(4) the subject matter is a civil dispute acceptable by Chinese courts; and
(5) the court accepting the case has jurisdiction over the case.
4. Which Chinese court should I bring my case with?
Usually, you should bring your case to the court of the place where the defendant is domiciled. In case of a contract dispute, you can also bring your case to the court of the place where the contract is performed.
5. Can I appeal after getting the Chinese judgment?
Yes, but you can appeal only once.
After you get the first-instance judgment, you can appeal to a higher court of the first-instance court.
The judgment made by the court of appeal in the second instance is a final one, which means that you can't appeal after the second instance.
6. How much is the court cost?
The court charges fees for the first instance and the second instance separately.
The rate of each instance is as follows:
Take property disputes, for example, Chinese courts charge court costs based on the amount/value in dispute. Court courts are calculated with a progressive system in the RMB Yuan, as shown in the following schedule:
(1) From 0 Yuan to 10,000 Yuan, 50 Yuan;
(2) 2.5% for the part between 10,000 Yuan and 100,000 Yuan;
(3) 2% for the part between 100,000 Yuan and 200,000 Yuan;
(4) 1.5% for the part between 200,000 Yuan and 500,000 Yuan;
(5) 1% for the part between 500,000 Yuan and 1 million Yuan;
(6) 0.9% for the part between 1 million Yuan and 2 million Yuan;
(7) 0.8% for the part between RMB 2 million and RMB 5 million;
(8) 0.7% for the part between 5 million Yuan and 10 million Yuan;
(9) 0.6% for the portion between 10 million Yuan and 20 million Yuan;
(10) The part of 20 million Yuan, 0.5%.
For a detailed discussion, please read our earlier post 'What Are Court Costs in China?'.
7. How long will the lawsuit last?
Normally,
(1) First instance: 6 months (for ordinary procedure) or 3 months (for summary procedure).
(2) Second instance: 3 months.
However, under special circumstances, the president of the court may extend the above-mentioned period.
8. Can I resort to arbitration in China?
Yes.
You can file an arbitration with an arbitration institution in China. China International Economic and Trade Arbitration Committee (CIETAC) and Beijing Arbitration Commission (BAC) are both trustworthy international arbitration institutions.
9. How are Chinese court judgments and arbitral awards enforced?
If the defendant fails to perform the judgment or award, you can apply to the Chinese court for enforcement thereof.
Chinese courts have the following powers in enforcement:
(1) Investigate the defendant's property;
(2) Seize and/or freeze the defendant's assets;
(3) Transfer the defendant's funds from his bank account directly and/or sell off his assets.
10. Can foreign judgments and arbitral awards be enforced in China?
Yes.
For foreign judgments, as long as there exists a treaty or a reciprocal relationship between China and the country where the foreign judgments are rendered, such foreign judgments can be enforced in China. Many countries meet this requirement.
For a practical guide on foreign judgments enforcement, please read the '2022 Guide to Enforce Foreign Judgments in China'.
As China is a contracting state of the New York Convention, all the foreign arbitral awards made by contracting states of the Convention on the Recognition and Enforcement of Foreign Arbitral Awards can be enforced in China.
---
Do you need support in cross-border trade and debt collection?
CJO Global's team can provide you with China-related cross-border trade risk management and debt collection services, including: 
(1) Trade Dispute Resolution
(2) Debt Collection
(3) Judgments and Awards Collection
(4) Anti-Counterfeiting & IP Protection
(5) Company Verification and Due Diligence
(6) Trade Contract Drafting and Review
If you need our services, or if you wish to share your story, you can contact our Client Manager: 
Susan Li (susan.li@yuanddu.com).
If you want to know more about CJO Global, please click here.
If you want to know more about CJO Global services, please click here.
If you wish to read more CJO Global posts, please click here.

---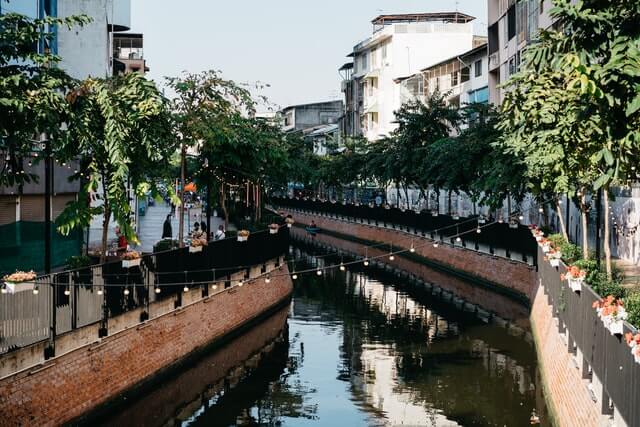 Photo by Markus Winkler on Unsplash