How to Prove Your Claim in a Chinese court
In international trades, many traders do not always use formal contracts when doing business in China. Instead, they use simple purchase orders (POs) and proforma invoices (PIs), which do not cover all the details of the transaction.
This means that there is usually no proof for these missing details when things go wrong.
However, the absence of proof does not make your claim non-existent or invalid, but it does make it harder to make your customers pay by legal means.
In such a very unfortunate, but not so rare case, when a customer simply refuses to acknowledge the existence of the debt, there is normally no other option but to go to court. But how can you prove your claim? The following information can help you navigate your way to recovering your debt.
1. What strategy should you adopt?
You should prepare sufficient documentary evidence prior to filing a lawsuit, preferably provided or presented by the other party. In some cases, you can also rely on the court to collect evidence for you.
First things first, in determining your evidence strategy in Chinese litigation, you should understand two premises.
i. Chinese judges tend to accept documentary evidence. Electronic evidence and recordings made in public without permission are also acceptable. However, judges are less willing to accept witness testimony.
ii. Instead of the evidence discovery rules in common law, the evidence rules in China are "the burden of proof lies with the party asserting a proposition". Therefore, you bear the duty to prepare all evidence in support of your claims, and cannot expect the other party to disclose the evidence he/she has collected.
For a more detailed discussion, please read "What Evidence Strategy Should You Adopt in a Chinese Court?".
2. What evidence should you prepare?
Documentary evidence (physical documents), electronic documents, and recordings are all necessary in this regard.
Documentary evidence includes contracts, order sheets, quotations, product manuals, and other documents.
For a more detailed discussion, please read "How Do Chinese Judges Treat Evidence?".
Chinese courts prefer to accept written contracts with the parties' signatures.
However, with certain preparations made, contracts and orders confirmed by emails may still be accepted by Chinese courts.
In case of any default or fraud committed by your supplier, you may file a lawsuit with the Chinese court, and submit the contract, either in written or electronic form, as evidence to the court.
For a more detailed discussion, please read "Can I Sue the Chinese Supplier Only With Emails Instead of a Written Contract?".
3. Recognition of debt
The best way to prove a debt is to jointly recognize the debt in writing by you and the debtor.
If possible, a signed and stamped (ideally stamped by the company seal, in the case of Chinese companies) debt recognition document would be the best evidence. Of course, you can also recognize it by email.
4. Terms and conditions of the transaction
If the terms and conditions of the transaction are not signed as a contract, Chinese courts would likely not to apply them.
A transaction usually involves a number of matters. You should clarify these matters with your Chinese partner.
If you and your Chinese partner have clarified these matters in the contract, the Chinese judge will render judgment based on these matters stated in the contract.
If these matters are not stated in the contract, As an alternative, the judges will refer to "Book III Contract" of the Civil Code of China (also known as the "Contract Law") as supplementary terms and conditions to interpret the agreement between you and your Chinese partner.
For a more detailed discussion, please read "What Will Be Considered as Contracts by Chinese Judges".
---
Do you need support in cross-border trade and debt collection?
CJO Global's team can provide you with China-related cross-border trade risk management and debt collection services, including: 
(1) Trade Dispute Resolution
(2) Debt Collection
(3) Judgments and Awards Collection
(4) Anti-Counterfeiting & IP Protection
(5) Company Verification and Due Diligence
(6) Trade Contract Drafting and Review
If you need our services, or if you wish to share your story, you can contact our Client Manager: 
Susan Li (susan.li@yuanddu.com).
If you want to know more about CJO Global, please click here.
If you want to know more about CJO Global services, please click here.
If you wish to read more CJO Global posts, please click here.

---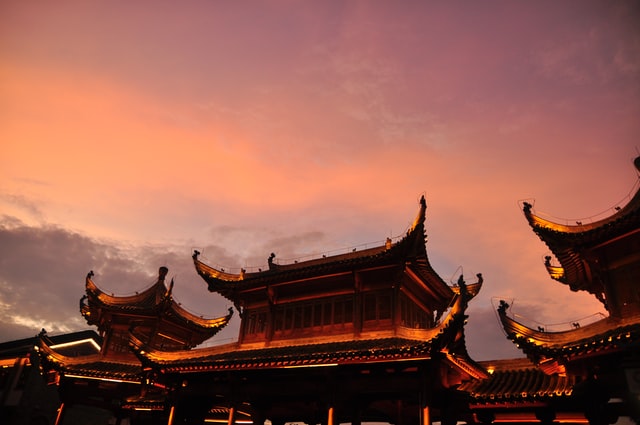 Photo by gabriel xu on Unsplash