Three Tips for Debt Recovery in China
Given the large scale of China's trade, even if the chance of getting bad debts is small, the impact on international creditors and the amount of liabilities arising therefrom should not be underestimated.
If you are a buyer, you may need to ask the Chinese supplier for a refund of the advance payment if the purchase fails.
If you are a seller, you may ask the Chinese buyer to pay for the goods.
In short, you are likely to be in the need of collecting debts from Chinese companies.
In China, the fee and time cost of the judicial process for debt collection is not so much. However, when it comes to international litigation, the cost will be increased.
You may have to spend thousands of dollars to prepare filing papers for legal proceedings, and the time for litigation may be one to two times longer than the time for a normal case, i.e. normally 6-12 months.
That's why sound agreements and professional debt collection methods are often the most effective way to collect debts.
1. Avoid debt recovery in China
This might sound a little obvious, but in some cases, debt recovery action can be completely avoided. You just have to take precautions.
Do research on the company you want to do business with. Although you may not get all information about the companies, at least you can identify obviously bad ones.
Make sure you have a clear and binding agreement signed by the parties. Your success in court hinges on written proof, and supporting documentation, especially those signed by the parties.
2. Be ready to compromise
Keep in mind that if your Chinese debtors fail to repay the amount owed to you, out-of-court negotiation and settlement are probably the best option. Of course, such negotiation will inevitably involve compromises.
Please be aware that compromises are not unlimited. Such a compromise will be deemed reasonable as long as it does not exceed the cost of legal action.
Here are some actions you may take:
(1) negotiate the payment amount and payment schedule;
(2) formulate an installment plan;
(3) offer discounts; or
(4) extend the payment deadline.
Please also note that you had better confirm all communication results by email.
3. If necessary, go to court
If out-of-court negotiation did not lead to payment, your final resort is legal action.
In China, there is a fast-track litigation proceeding for small claims, under which the final judgment can be obtained in one to two months. Unfortunately, the fast-track litigation proceeding is not applicable to international litigation.
It means that you have to spend 6-12 months at least and even 2-3 times the said period on getting the final judgment.
Furthermore, the Chinese courts require that all litigation documents executed outside of China be notarized and legalized in your jurisdiction, which will cost you an additional fee of about USD 500-2,000.
You may refer to our article "What Documents Do I Need to Prepare to File a Lawsuit in China?" for more details on what documents are required before launching a lawsuit in China.
4. Final thoughts
There is no way for you to avoid all risks, but if you want to conduct business in China, please make sure you do proper and thorough research on your Chinese partner, have everything documented properly, and get agreements in writing.
If you still have any questions about debt collection in China, or if you have a debt to be recovered in China, please contact us and we will be pleased to help you.
---
Do you need support in cross-border trade and debt collection?
CJO Global's team can provide you with China-related cross-border trade risk management and debt collection services, including: 
(1) Trade Dispute Resolution
(2) Debt Collection
(3) Judgments and Awards Collection
(4) Anti-Counterfeiting & IP Protection
(5) Company Verification and Due Diligence
(6) Trade Contract Drafting and Review
If you need our services, or if you wish to share your story, you can contact our Client Manager: 
Susan Li (susan.li@yuanddu.com).
If you want to know more about CJO Global, please click here.
If you want to know more about CJO Global services, please click here.
If you wish to read more CJO Global posts, please click here.

---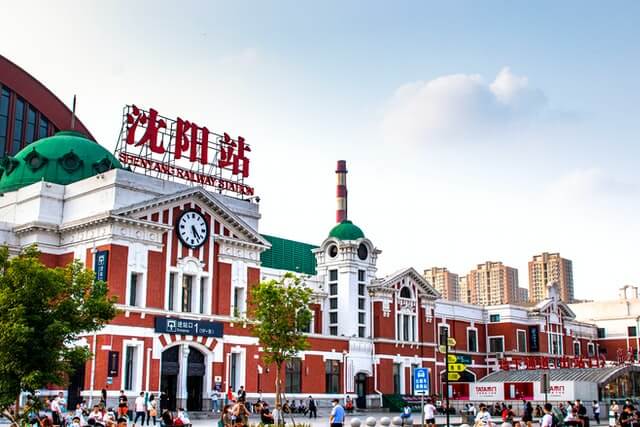 Photo by Michael Myers on Unsplash