Sue a Company in China: Who Can Give Me a Lawyer-Network in China?
In the post entitled "Which Chinese court should I file my case with?", we have mentioned:
You are very likely not to file a lawsuit with a court in Beijing or Shanghai, but in a city with many factories, an airport, or a seaport hundreds of kilometers or thousands of kilometers away.
It means that the elite lawyers gathered in Beijing and Shanghai may not be able to help you any better.
Most international lawyers tend to work in the most cosmopolitan cities of this country, such as New York, Tokyo, Bangkok, and Buenos Aires. So is China.
The vast majority of international lawyers are based in Beijing and Shanghai. However, your lawsuit may be filed with a court in a city 1,000 kilometers away from Beijing or Shanghai.
Can lawyers in Beijing and Shanghai help you sue in another city?
Yes, they can. Chinese law is uniform throughout the country, and Chinese lawyers can use their licenses nationwide.
But you should pay attention to two aspects:
(1) Cost
It incurs additional time and travel costs when lawyers in Beijing and Shanghai have to travel several hundred or even over one thousand kilometers to sue in another city.
These costs will increase the attorney's fees, sometimes even making it not worth filing a lawsuit.
(2) Local legal knowledge
Although with uniform laws and the SPC's judicial interpretations and guiding cases followed by courts nationwide, high courts in each province may also issue rules and typical cases with local characteristics without conflicting with the laws and the SPC's rules. Besides, law enforcement departments of local governments have their regulations.
With the advantage of knowing local rules and regulations well, local lawyers can find more effective solutions. It is really beyond the reach of lawyers in Beijing and Shanghai.
Therefore, Beijing and Shanghai lawyers are not ideal options, and you should employ a local lawyer.
Can local lawyers serve foreign clients well?
Not really.
These lawyers are knowledgeable about local rules and regulations and good at dealing with local authorities. Nevertheless, they do not have standard work procedures, cannot communicate with foreign clients, and are not always skilled in the peculiarities of international trade cases.
As a result, you need someone to help you resolve these difficulties. For example, get a professional and responsible local lawyer, and push him/her to handle the case according to the appropriate standard procedures.
This is the very thing we have been doing.
We have found suitable lawyers in cities with frequent trade disputes and established long-term cooperation with them.
We have also standardized the knowledge, documents, and procedures for preventing and resolving international trade disputes in China into a manual. This manual can guide and manage the work of a trial counsel, making its results not too bad. Together with the use of local legal knowledge, the outcome of the case will be better.
We can provide you with overall planning and management of trade dispute prevention and resolution, find the right local lawyer in China for you, and supervise him/her in handling the case according to our standards.
---
Do you need support in cross-border trade and debt collection?
CJO Global's team can provide you with China-related cross-border trade risk management and debt collection services, including: 
(1) Trade Dispute Resolution
(2) Debt Collection
(3) Judgments and Awards Collection
(4) Anti-Counterfeiting & IP Protection
(5) Company Verification and Due Diligence
(6) Trade Contract Drafting and Review
If you need our services, or if you wish to share your story, you can contact our Client Manager: 
Susan Li (susan.li@yuanddu.com).
If you want to know more about CJO Global, please click here.
If you want to know more about CJO Global services, please click here.
If you wish to read more CJO Global posts, please click here.

---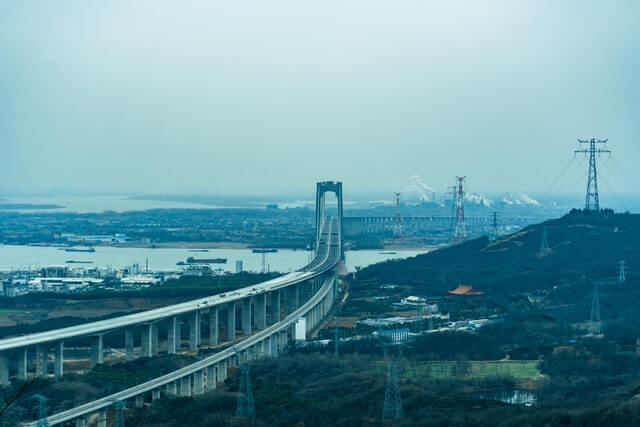 Photo by Chris Nagahama on Unsplash