Why Should You Pay Attention to Counterfeit Goods on Chinese E-Commerce Websites
If your products are counterfeited in China, they will probably be sold on e-commerce websites.
In China, e-commerce websites are the most important sales channel for consumer goods. Therefore, we advise that small and medium-sized enterprises developing creative retail goods focus on counterfeit products on Chinese e-commerce websites.
1. E-commerce sales in China are significant.
According to China's National Bureau of Statistics, China's online retail sales reached CNY 13.1 trillion in 2021, with online retail sales of physical goods hitting CNY 10.8 trillion (approx. USD 1.6 trillion).
2. E-commerce share of total retail sales of consumer goods is large.
In 2021, online retail sales of physical goods accounted for 24.5% of total retail sales of consumer goods.
We estimate that the proportion of online sales of everyday consumer goods will be even higher, if excluding the more expensive consumer goods such as cars and white goods as well as the consumer goods relying on supermarkets and bazaars such as fresh food.
In fact, based on our experience and observation in China, almost 80% of daily necessities, clothing, and consumer electronics of urban residents are purchased online.
Much data can confirm our observation, take 2021 data as an example:
Phones: online sales accounted for over 35%.
Clothing: among 42 listed clothing companies in China, the online sales of 19 companies exceeded 20% and that of seven companies exceeded 40%.
Daily chemical products: online sales of Blue Moon, the listed company with the highest revenue, accounted for 53.9% of the total, while its offline sales declined by 18.2%.
Beauty products: Yatsen Holding Limited and Syoung Group, the listed companies ranking first and second in terms of revenue, are online brands themselves.
For small and medium-sized enterprises other than these companies, e-commerce platforms are also their primary sales channel.
This is because it is faster, cheaper, and more suitable for small and medium-sized enterprises to set up a distribution network online than to set up the same network in a supermarket or shopping mall. Therefore, except for medium and large enterprises, few retailers of consumer goods will consider relying primarily on offline channels.
This means that if a pirate counterfeits your products, it will probably sell them on e-commerce platforms next.
Therefore, if you want to combat counterfeiting in China, you should focus on Chinese e-commerce.
3. China's e-commerce sales channels are very concentrated
Unlike in other countries, in China, almost all e-commerce transactions are finished on several specific e-commerce platforms.
Few Chinese e-retailers will build an e-commerce website of their own to sell their products. They always choose to set up shops on a few important e-commerce platforms.
This means that you can find almost all online counterfeit goods in China on these several e-commerce platforms.
The major e-commerce platforms and their share of the total online retail market in 2021 are as follows:
https://www.cjoglobal.com/wp-content/uploads/2022/07/Market-Share-1.jpg
Alibaba(including Taobao and Tmall): 53%;
JD: 20%
Pingduoduo: 15%
Douyin E-commerce: 5%
Kuaishou E-commerce: 4%
Others: 3%
---
Do you need support in cross-border trade and debt collection?
CJO Global's team can provide you with China-related cross-border trade risk management and debt collection services, including: 
(1) Trade Dispute Resolution
(2) Debt Collection
(3) Judgments and Awards Collection
(4) Bankruptcy & Restructuring
(5) Company Verification and Due Diligence
(6) Trade Contract Drafting and Review
If you need our services, or if you wish to share your story, you can contact our Client Manager: 
Susan Li (susan.li@yuanddu.com).
If you want to know more about CJO Global, please click here.
If you want to know more about CJO Global services, please click here.
If you wish to read more CJO Global posts, please click here.

---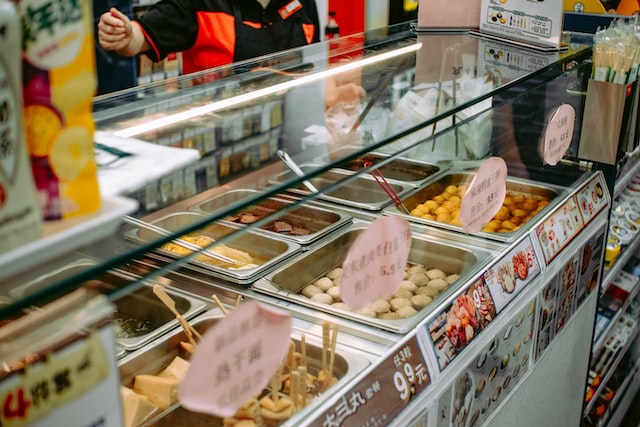 Photo by Joshua Fernandez on Unsplash