How can I avoid being scammed on Alibaba:Take product nonconformity as an example
Please don't just rely on the introduction of the product page and the presumptive consensus. Be sure to specify the details of the product in the contract and order.
Of course, scammers in cross-border e-commerce are not uncommon. Yet more often, buyers and sellers on Alibaba often think they have been scammed by the other party because of misunderstanding.
Let's take product nonconformity as an example.
When a buyer purchases products across borders, one of its biggest concerns is that the goods delivered by the seller are not those expected.
In order to avoid such troubles, please pay attention to the following points:
1. Please confirm with the seller whether each detail description on the product page is completely consistent with the actual product.
Because, first of all, many sellers are not good at describing their products in English, so they outsource the production of English web pages to third parties who do not really understand the products, and therefore there may be wrong English expressions.
Secondly, many sellers may not update their product pages even when their products have changed more or less. Of course, this is also related to their lack of proficiency in English.
Thirdly, if there are pictures on the product page, the buyer should better confirm every detail on the picture with the seller. As mentioned earlier, sometimes sellers have updated the design of their products, but fail to update the pictures on the product page timely.
Therefore, you need to repeatedly confirm the product details with the buyer, rather than relying entirely on the description of the product page.
2. Please specify the product model, parameters, color, appearance, packaging and other details in the contract or order.
Buyers and sellers are usually experts in terms of the product to be traded. Therefore, they both have their own understanding of the product and assume that the other party also recognizes their understanding according to the practice of their professional community.
However, buyers and sellers are actually in different countries and regions, far away from each other, and belong to different professional communities. Therefore, the foregoing "consensus", unfortunately, exists only in imagination.
Therefore, you need to assume that the other party is a layman who doesn't know how the product is produced.
On this basis, you can specify every detail of the product, and add photos or design drawings when necessary.
It is worth noting that the product is mass-produced and shipped randomly by the seller under most circumstances. The buyer and the seller shall agree in advance whether the product is shipped randomly or there is any error (with the error range indicated).
Only in this way can the seller know what the buyer wants to buy.
And only in this way can we know who breaches the contract in case of a dispute in the future.
---
Do you need support in cross-border trade and debt collection?
CJO Global's team can provide you with China-related cross-border trade risk management and debt collection services, including: 
(1) Trade Dispute Resolution
(2) Debt Collection
(3) Judgments and Awards Collection
(4) Anti-Counterfeiting & IP Protection
(5) Company Verification and Due Diligence
(6) Trade Contract Drafting and Review
If you need our services, or if you wish to share your story, you can contact our Client Manager: 
Susan Li (susan.li@yuanddu.com).
If you want to know more about CJO Global, please click here.
If you want to know more about CJO Global services, please click here.
If you wish to read more CJO Global posts, please click here.

---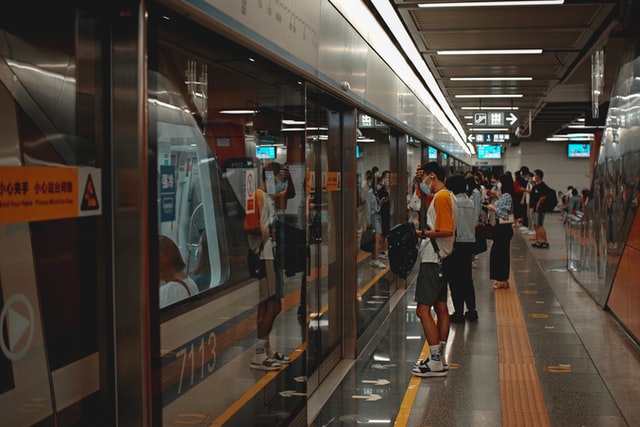 Photo by Joshua Fernandez on Unsplash